The Hotel

Established by an Englishman in 1764, Lawrence's Hotel is the oldest hotel on the Iberian Peninsula.

Legend has it that George Lord Byron began writing The Pilgrimage of Childe Harold while staying at Lawrence's Hotel in 1809. The hotel also received several other international and Portuguese writers, such as Eça de Queiroz.
---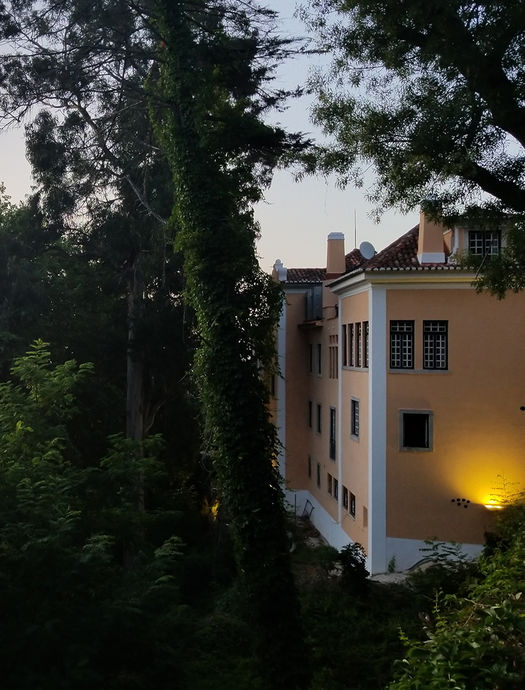 Perfect Location
Situated only a few steps from bustle of the Sintra village centre, yet nestled against a valley filled with towering trees and murmuring brooks, Lawrence's Hotel is perfectly situated for exploring the town or for simply relaxing.
Lawrence's Hotel offers its guests the luxury of a fine hotel, including its own private parking facility, and modern amenities such as cable TV and complementary Wi-Fi throughout the premises, while maintaining the intimate old-world charm and personalized service of a country inn.

In keeping with the hotel's philosophy of preserving its Romantic atmosphere, here you will find rooms with names rather than numbers, keys rather than plastic cards, and beautiful polished oak floors in lieu of carpets.
---